Your wedding will be one of the most expensive occasions of your life, and the reception will take up a huge chunk of your budget. The cost of hiring a venue and serving up a top-notch spread soon mounts up, and when you figure in the limitations of a restricted menu, you may very well be thinking about whether it's worthwhile to cater for your own celebration. While this course of action can be tricky, if you plan properly, you'll find that you can have more freedom to arrange the wedding you've been dreaming of. If you're ready to take the challenge, here are some tips to help you plan the perfect self-catered wedding reception.
Be Organised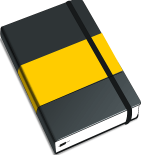 If there's one thing that you mustn't forget when it comes to catering for your own reception, it's that organisation is the key to success. Nail down your menu, considering everything that you could possibly need to prepare and serve the meal that you're planning, and write a comprehensive list. Creating lists, checking them twice and delegating tasks to family members or friends is the best way to ensure that you get everything done on time and to perfection. You should also draw up a timetable for the day itself so that you know when every task needs to be completed and who you have delegated the job to. Decide when you need to start setting up the venue, preparing the food and the individual times for serving each course and tidying up so that everything runs smoothly. There is no way that you can do everything yourself, especially on your big day itself. Wedding days are notoriously busy, and between taking photographs, making speeches and greeting guests, you won't have enough time to focus on the food. While you can prepare many elements of your meal in advance, on the day itself you will definitely need help, and you may need to hire it in. Your friends and family will want to be part of your big day, so you could ask if anyone knows people who would be happy to help out or advertise for students or local teenagers who would be keen to help you out on the day itself for a small fee.
Don't be Afraid of Creativity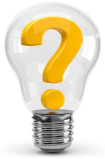 There's no need to feel tied to tradition – remember that this is your special day, so you can have things the exact way that you want them. Whether you want a sit down dinner or a casual buffet, you can mix it up and be as creative as you like. You don't have to stick to the classic dishes, but don't be too ambitious – remember, you're the one that has to prepare the food, and remember, too, that staying within your budget is paramount. Your wedding reception is not the time to go overboard and try something new and exotic that you've never tried before. Keeping it down to a couple of simple tried and tested options gives you the best chance of success, especially if you're serving a large number of guests. That said, fun is the name of the game, so follow your vision!
Some Handy Buying Tips
Overall, it makes sense to buy rather than rent your supplies. You don't want the hassle of picking up and returning tablecloths or chinaware, so consider purchasing all of the glassware, serving plates and linens that you plan to use and then either package them away for future events or sell them on to another couple who are planning their wedding. It also makes sense to buy your ingredients in bulk. This is a great way to save money, so think about where you can make a saving  by purchasing large amounts in one go.
Delegating and Checking
Details are very important when you are catering for a wedding reception and there are some key questions that you need to ask yourself long before the event itself. Here are some examples:
How and when will you cook or heat the food?
How will you keep your food at the right temperature?
Can you refrigerate foods at your venue?
Will your venue supply essential cooking equipment?
Is there somewhere for hand washing?
Will you have appropriate serving utensils and somewhere to clean them?
Make a list of questions as early as possible and then set about getting the right answers so that you won't forget anything.
Stay Safe
The last thing that you want to do is give your guests food poisoning at your wedding reception. Food hygiene is essential if you want to avoid a disaster, so discuss appropriate food handling techniques with your hired help and keep a couple of food thermometers close at hand on the day to ensure that your food is being kept at the right temperature. Gloves should be supplied to anyone handling food and you should also keep the correct sanitising chemicals to hand throughout the process of food preparation. This should prevent any harmful bacteria getting into the food and spoiling your big day.