Every bride and groom know that food plays a key role in their wedding reception and making the right choices can help to make your guests feel welcomed and warm. If you want to be certain of giving your guests an impressive experience, one of the best solutions is to book your reception at a popular restaurant that you love and know well. Restaurant weddings are also one of the easiest options for any couple who wants to enjoy a complete wedding experience without worrying about any of the stressful planning details as everything you could possibly need will already be in place. Here is some helpful advice if you are thinking of arranging the perfect restaurant celebration.
The Importance of Good Food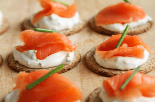 When you book a restaurant wedding, you won't have to worry about the quality of the food that you're being served. However, one thing to consider is the kind of cuisine that you want to serve. Are you looking for a specific food nationality? Or what about dishes that are a little out of the ordinary? The good news, when booking a restaurant for your celebration is that restaurateurs are likely to pull out all of the stops, hoping to impress you and your guests sufficiently to guarantee your return in the future. On the other hand, whereas some other venues are happy to allow you to bring in food made off the premises, such as your wedding cake, a restaurant may only permit you to use their own in-house catering team for everything.
How Much Will it Cost?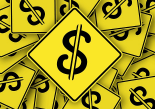 A restaurant wedding will vary in price depending on the extent to which you are using their premises. If you intend to use the whole restaurant for your party, you may have to financially compensate the restaurant's owner for any loss of business he may incur by hosting your celebration and this could prove expensive, especially if you are planning a weekend wedding when the venue is likely to receive the majority of its profits. However, a restaurant wedding is also one way of keeping your wedding budget down if you only need to use a small space, or if the premises has multiple dining areas or a private room that you can hire. Another possibility is choosing a venue which is usually closed during the day, hosting a lunch instead of a dinner, or a venue which is closed during the weekends. Alternatively, an ethnic restaurant could be less expensive and offer a more original wedding experience.
Decorating the Venue
Most reception venues have a neutrally designed décor which can be transformed to the theme of your wedding, however a restaurant already has its own distinctive style. While you won't be able to make alterations to the design of the venue, there are some customisations that you can make to fit with your theme such as flowers or table decorations, and you should check whether this is allowed before you make your booking.
How Many People can the Venue Hold?
Before you make your booking, you need to ensure that the restaurant can accommodate the number of people you intend to invite. While the venue will have a maximum diner capacity, this may be significantly reduced if you are planning on having a dance floor, DJ or area set up for the ceremony, so you should discuss with the manager before paying your deposit how many guests you should invite to your ceremony. Also, think carefully about how the seating will be arranged. Will you be able to push the tables together to accommodate larger parties, or will everyone be stuck on tables of two or four? Also, are there enough toilet facilities to suit the number of people you are inviting?
The Details of Your Event
Some restaurants will have a separate room or space that is used for wedding ceremonies so you will need to check if this is the case and whether that suits your requirements. You should discuss with the restaurant manager their ideas for the best use of the space to see if you can come up with creative options. Depending on how many guests you intend to invite, you may lack the room to have a band so if you want to offer dancing to your guests you will need to ensure you can at least accommodate a dance floor and DJ. You may also need to check that the restaurant has enough soundproofing to protect any neighbours or other diners from excessive noise. Parking is another issue that requires consideration as some restaurants lack adequate parking facilities to accommodate a lot of guests at once. If there is limited space, you may want to check out where the nearest parking sites are located to inform your guests of their options when you send out the invitations. If any of your guests are smokers, the provision of a suitable smoking area is another consideration to think about. As smoking indoors in public areas is now forbidden by law, you will have to think about whether there is an appropriate and easily accessible outdoor area that your smoking guests can use and whether the restaurant management is happy to allow smokers to indulge their habit in their immediate vicinity. Some restaurants offer an outdoor garden or terrace, and this may be a suitable location for smokers to use, however you will need to discuss with the management team how they can accommodate your requirements before you make a firm booking. Privacy is something else that you should bear in mind before you decide on a restaurant wedding. Although it is unlikely to be a problem if you have opted to take over the entire premises with your party, privacy could be more problematic if you are only using a small part of the space and other diners are enjoying a meal in the restaurant. Unless you are hosting an informal, small gathering, you could find conducting a wedding reception with all of its various ceremonies such as cutting your cake, making toasts and throwing the bouquet, rather uncomfortable if you are surrounded by the regular patrons.